Dreaming in Color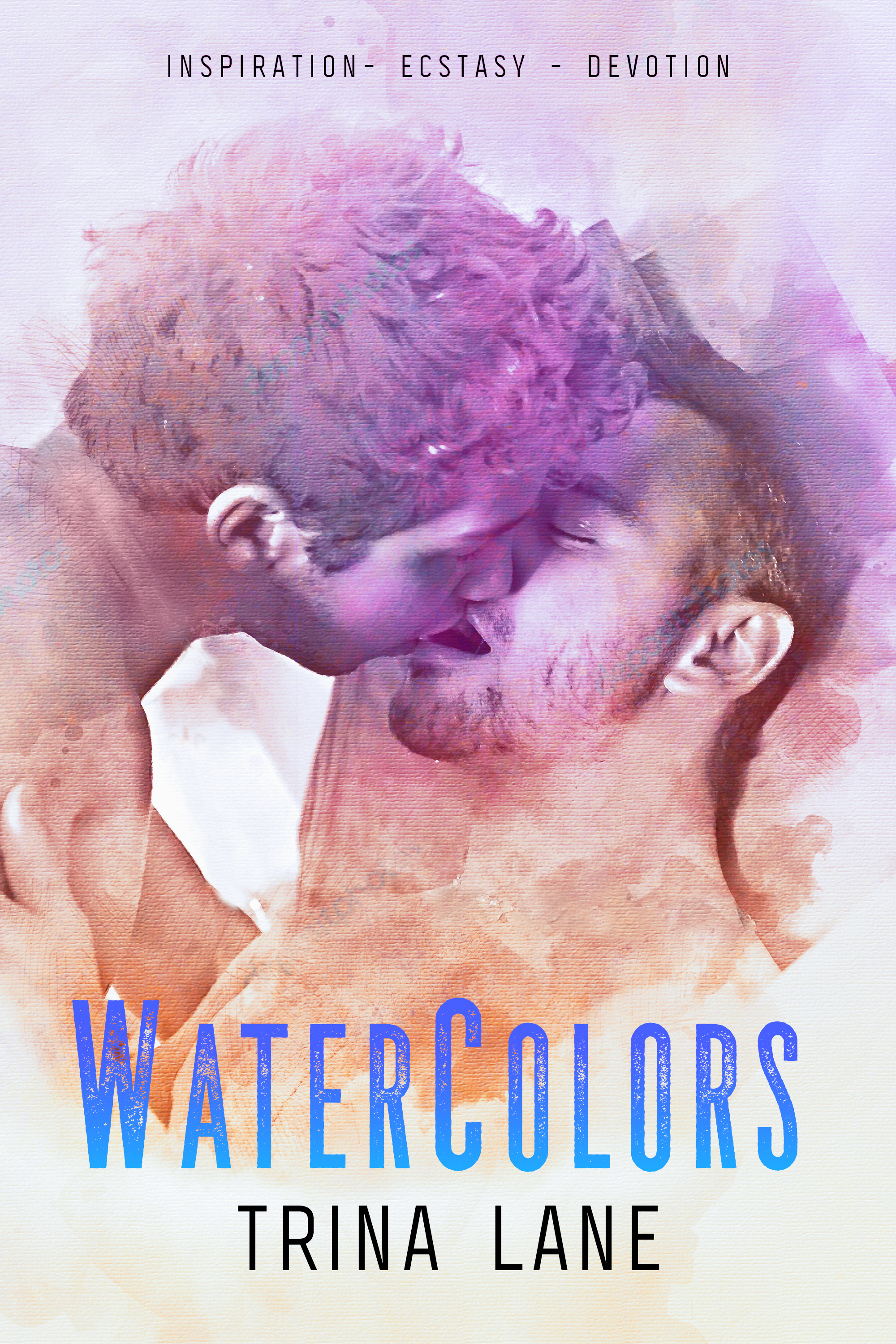 WaterColors
Book 2
Amazon May 22, 2021
Phil Alcorn is a vivacious artist who has lived a relatively lonely life. He has acquaintances by the hundreds, casual lovers and friends by the dozens, but very few who know his real story. His best friend has found the love of his life, and the two of them are traveling the world. While Phil is very happy for them, he misses Gabe. Especially since with his best friend gone Phil had a lot more time to think about the man who'd opened his eyes to a new and terrifying world one winter.
Will Archer has spent his adolescent and adult life training and competing for the United States at the highest level across the world, but his mind frequently finds itself drifting toward the Californian coast where Phil lives and works amidst the hills and fog of San Francisco.
The two men have enjoyed a casual arrangement for the past two years, but while each of them sense the possibility of a deeper connection there is a real fear that if they change the rules then the very thing that connects them will disappear. Not to mention Phil's certainty that there is no such thing as 'happily ever after' between two people, and Will's listed address on the opposite side of the country. Will the pair be able to blend their hectic schedules and desires to create a masterpiece all their own, or will their fears and obstacles drown any chance they have at happiness?
---
In Dreams He Came
Book 1
Amazon April 17, 2021
With a very active imagination and passion for all things history, University of California senior and veteran on the swim team Gabriel Mason often finds himself traveling to distant lands and times. There's always one constant in Gabe's dreams: a nameless man whose love completes Gabe's soul. Gabe is waiting for someone special in his "real" life as well, and his best friend Phil is determined to find Gabe his elusive knight in shining armor.
Nick Jackson, a university alum and Olympic swimming champion, immediately recognizes the quiet young man from the swim team and convinces Gabe to give them a chance at building something special. Considering the palpable attraction between them, Nick surprises himself by quickly agreeing to take their budding relationship slow. Unfortunately, real life is not a fantasy, and Nick's demanding schedule as a professional athlete and Gabe's obligations to the swim team and his degree make finding time to spend together difficult.
Have the two men found everlasting love, or will it all prove to be just another dream?
This book has been previously published, but is edited and expanded.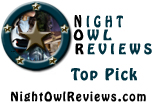 The Heart of Texas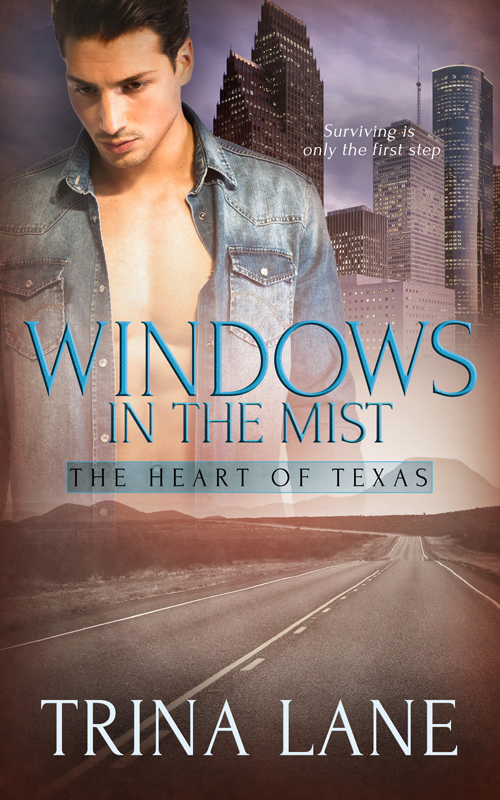 Windows in the Mist
Book 2
Pride Publishing July 23, 2019
Surviving is only the first step.
Javier Alde thought he had his life all figured out. He moved back to the city of his birth, found a great job and rebuilt some friendships…if only his love life followed suit.
None of that matters anymore when he's abducted and imprisoned for several months. Upon his escape, he finds that surviving is only the first step.
Malaki Taupo is slowly putting down roots in Dallas after working for several years as a traveling physical therapist when he finds out that one of his patients is the abducted therapist whose place Malaki took at the rehab center.
The physical scars and injuries Javier sustained tell a story of torture that should have broken any reasonable person, but within Javier's gaze, Malaki sees the strength and determination to take back his life—and he's drawn to the capacity to love within Javier's heart.
But navigating the perils of building a relationship is complicated. While Javier's lost the ability to trust himself, there's something about Malaki Taupo that stirs an ache inside him that's altogether different from the physical pain of rebuilding his body.
Together they go on the journey of discovering who they are as men…and who they could be to each other.
---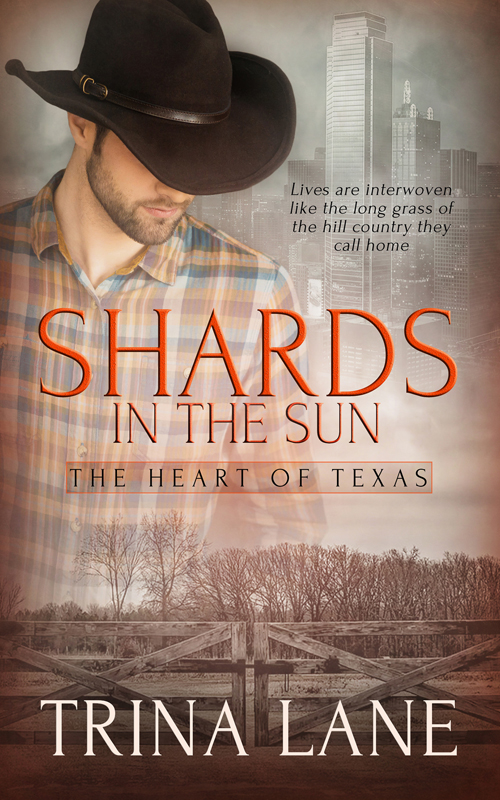 Shards in the Sun
Book 1
Pride Publishing Febuary 14, 2017
Brandon Blackstun has spent the last decade moving on from the hellish halls of high school. With an invitation to his reunion in hand, he plans to show his former classmates that not only did the repeated occurrences of being slammed into lockers not cause brain damage, but he's now a successful cover artist for the very books they buy off the shelves.
Tyler Synder was determined not to follow in his father's footsteps as head of the international corporation that bears the family name. Instead, his heart is tied to the beat of his horses' thundering hooves. He operates a breeding program for Tennessee Walkers and a guest ranch a couple of hours from the urban luxury of Dallas where he was raised.
The two men might live very different lives, but the heat between them is hotter than any Texas sun. With the help-or meddling-of an unlikely pair of friends, the two explore a relationship that stirs something deep inside them. Distance and misunderstandings force Tyler and Brandon to consider whether the fulfillment they've experienced in each other's arms is worth the sacrifice of the lives they've built individually.
Texas may be the second biggest state in the union, but is it large enough to embrace the love between these two men, or will their deeply hidden fears shatter the boundaries of their hearts?
Phantom River
The Sound of Salvation
Book 4
Total-E-Bound Publishing September 2012
Charlie Chaunterel may have been rescued from Adam Broyles ten years ago, however damage from his experience has festered deep in his mind, slowly eating away at Charlie's will to live. He has alienated himself from nearly all his friends and family, except for the big brother who saved him from the demon's clutches.
Bryan Etchason has been in love with Charlie and known he is his mate since they were teenagers. Charlie's kidnapping and torture by Bryan's creator has left the man constantly hovering between the need to hold Charlie in his arms and the acceptance that Charlie must have time to heal if their mating is to have any chance of survival.
As Charlie and Bryan navigate the pathway to his recovery, Charlie finds himself having to make a choice between the man whose touch keeps him warm and stirs a heat inside his body...or the voice that comes to him frequently in the dark of night, calming the tempest of his mind. If only he could have them both...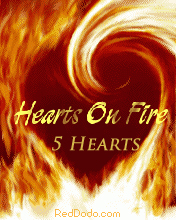 ---
The Taste of Devotion
Book 3
Total-E-Bound Publishing July 2012
Cooper Tessen, enforcer for the Phantom River Pack and sheriff of Stonepass, has watched while his two best friends enjoy their mated bliss. On one hand he's thrilled they've found happiness and on the other he feels a distance growing between him and the two men who are his blood brothers because he has no experience with the connection between a shifter and his mate. Cooper fills the hours of his days spending as much time as possible working at the station, to protect his town, and secreting off on dangerous missions for the government, to protect his country. It doesn't hurt that burning the candle at both ends gives him little time to focus on the longing in his gut to have a mate of his own.
Darren Caisil is on the run. Accused of a murder he didn't commit it's either become a loan wolf or be killed by the very pack he'd spent his life trying to serve. He hits rock bottom when he finds himself lost, alone, hungry, and freezing in nowhere Montana in the dead of winter. His last semi-conscious thought as he succumbs to the inevitable is that an angel's arms are lifting him towards heaven. When he wakes up in unfamiliar surroundings he finds it wasn't an angel after all, but a man. And not any man, but another wolf shifter. One who claims to be Darren's mate.
As they explore their mating bond Cooper tries to get Darren to open up about his past and what happened to cause Cooper to find Darren in the middle of snow packed field near death, but the other man refuses to share his secrets. Frustrated Cooper decides to do a little digging on his own. Unfortunately it seems as though Cooper's investigation may have stirred up trouble when it draws the attention of some of Darren's former pack members who are bent on revenge.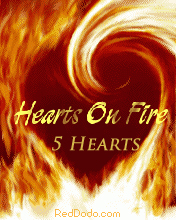 ---
Perfect Love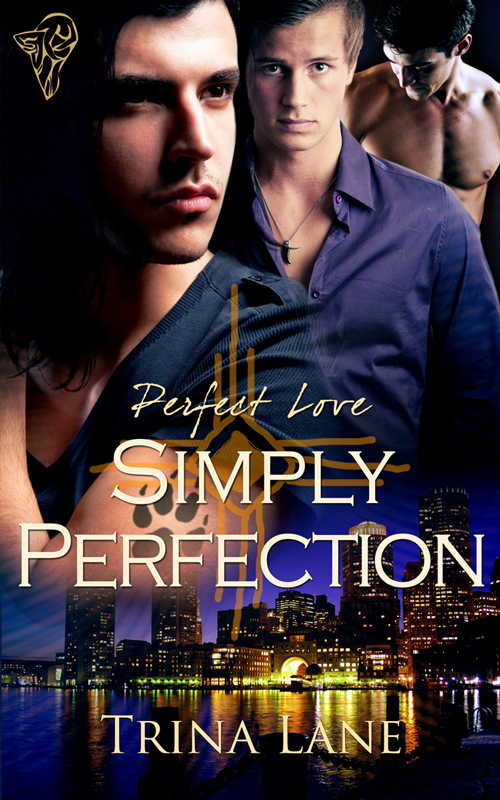 Simply Perfection
Book 4
Total-E-Bound Publishing January 31, 2011
Niall Roberge has patiently waited years to find the two men who are destined to hold his heart forever. He believes his prayers have been answered when he meets Dr. Matt Lincoln and Trevor Mitchell. Matt has hungered for the closeness of a menage relationship and is amazed at the instant connection he shares with Niall after being disappointed so many times before. Trevor has led a solitary life and is leery of entrusting his heart to two men who are capable of breaking through the protective walls he's has managed to build with a single touch. As the three come to terms with the love building between them, they learn that someone is determined to unravel the bonds woven between their souls--a man determined to remind the three that Trevor belongs to him.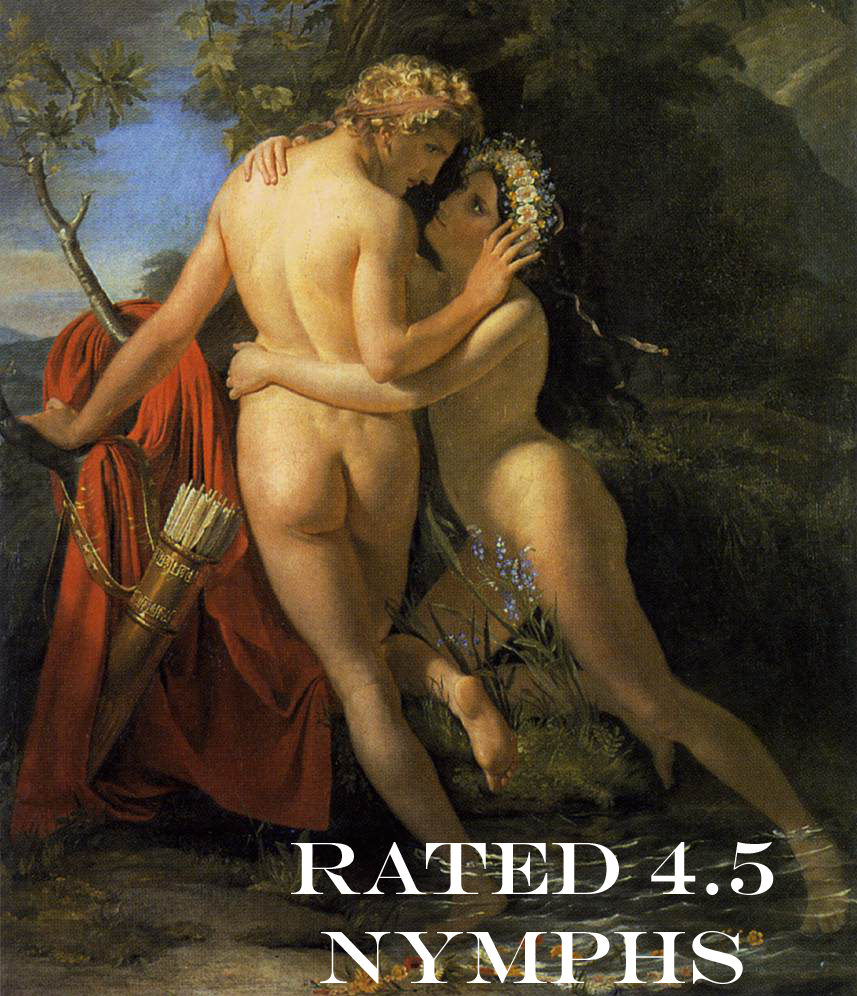 ---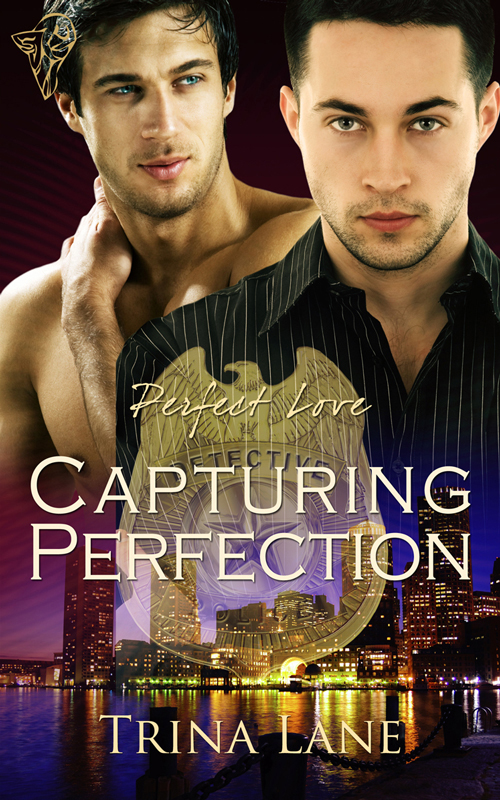 Capturing Perfection
Book 3
Total-E-Bound Publishing October 4, 2010
Clayton Phillips and Logan Callen found each other at the tender age of thirteen. The two foster brothers quickly became inseparable, relying on each other for support to move beyond their troubled pasts. However, one whispered confession changed the course of their lives. Now sixteen years later the two men are together again, but the reunion is far from sweet.
Logan, an Army Ranger veteran, is trying to heal from both the emotional and physical trauma he endured while deployed in Afghanistan. Clay, a Boston Police Detective, is determined to rebuild their once close bond. Both men have withheld a secret from each other. Both men are in love - with each other. Can they work together to overcome their pasts and build a future together, or is it too late?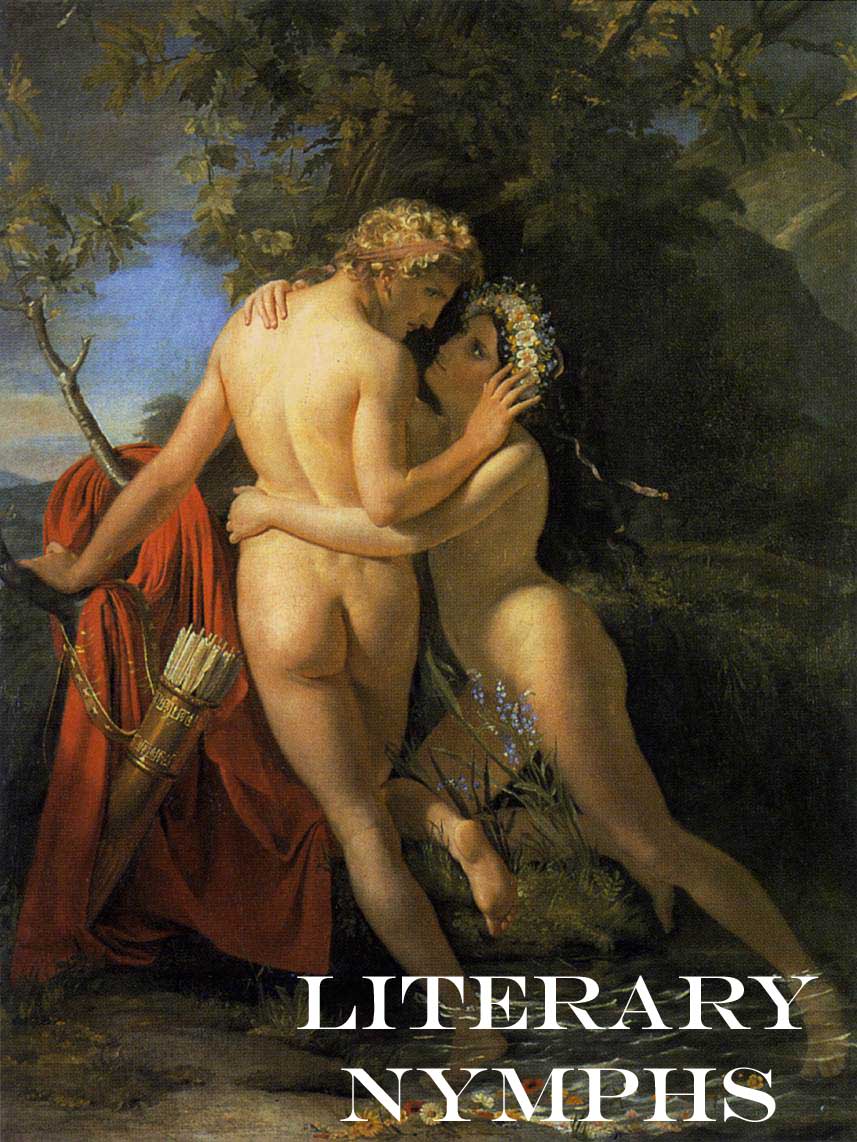 ---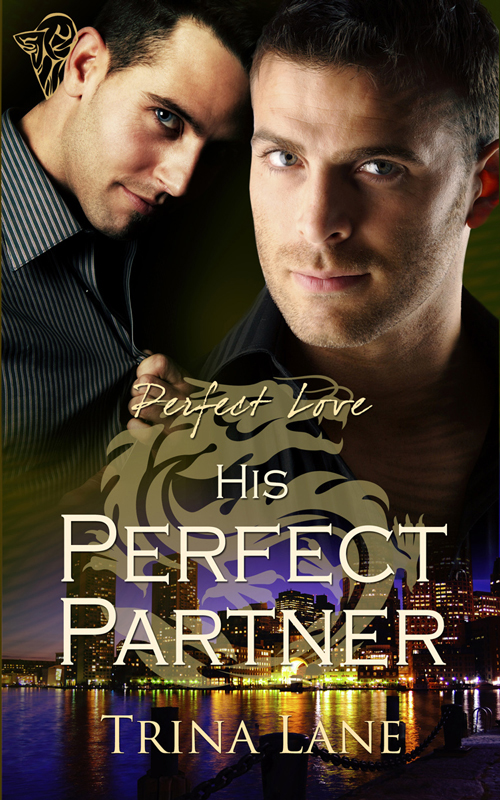 His Perfect Partner
Book 2
Total-E-Bound Publishing August 2, 2010
The search to find the one man destined to complete his life has sent Ethan to places high and low. What will it take to find his perfect partner? Ethan Harrison has wonderful friends and a rewarding career, but he feels something is still missing. He's yet to find the man that makes his fantasies reality and soul find peace.All that changes when a complicated case of economic espionage comes across his desk, and Special Agent Ryan Ashton walks through his office door. Life however is no fantasy and Ethan and Ryan's journey is much more complicated than a storybook.Will the two men be able to hold on to their love or will a defendant bent on revenge have the final judgement?
---
Stand Alone
Turkish Delights
Totally Bound Publishing Febuary 2nd, 2015
Project manager Garrett Sloan builds majestic hotels for the rich and famous around the world, but when it comes to love all his relationships seem to crumble to the ground. His latest project lands him in Istanbul where the desire he's held for a certain French architect heats up under the Middle Eastern sun, and his resolve to never mix business with pleasure begins to melt under the added hot stare and skilled hands of a Turkish mason.
The three men discover they want to build a relationship to stand the test of time. Much like Kyle's LaFleure's buildings and Emir Sahin's stonework. As the bonds between Garrett and his partners grow stronger and more complex they work to lay the perfect foundation on which to build a lasting relationship. Can the three men construct a relationship that will endure, or will their love reach its zenith when their shared task of completing the ultimate Ottoman luxury hotel reaches it completion?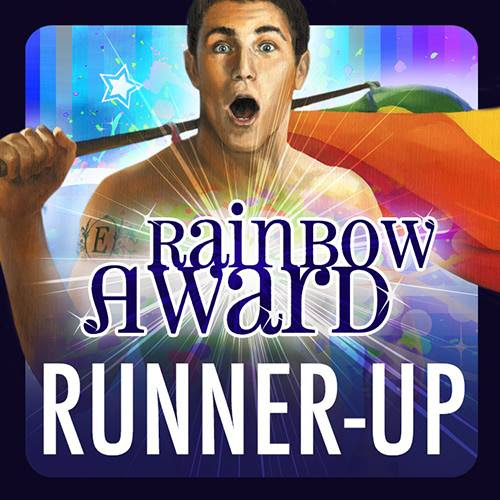 ---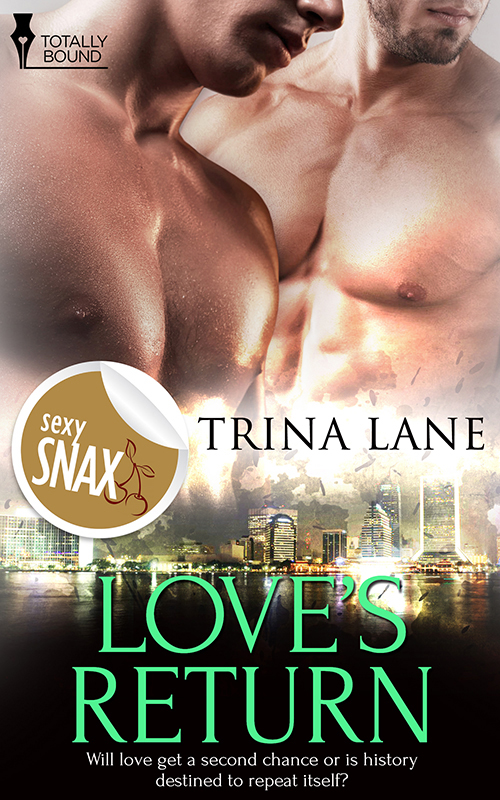 Love's Return
Re-Release
Totally Bound Publishing December 26, 2014
Critical Care Paediatrician Dean Whitten spends his days working with pint sized people who hold the power to bring him great joy, or when the situation takes a turn for the worst, break his heart. He finds himself in a position to having a rare day off and really wants to make the best of it. However, it happens to be Valentine's Day, and Dean hasn't had anyone special in his life for a very long time. Fifteen years to be exact. Dean is resilient though, and is determined to make the best of day alone. Cupid however decides to give Dean a little surprise when his past comes back in a big way.
Just out of the Marine Corps, Eric Sparks, is starting over in life. When he decides to take a break from making preparations for his new job by going to the movies, he is in no way expecting to encounter the boy who stole his heart as a teenager, now all grown up. Fifteen years ago, Eric left the country with his military family which forced his and Dean's budding relationship to meet its end.
The two quickly discover that their dormant feelings erupt when they once again hold the love they thought lost in their arms. But Dean is settled in his life, and Eric is scheduled to move across the country in a matter of days. Can love be given a second chance? Will life give them the opportunity denied all those years ago, or will it once again separate the two men?
This story has be re-edited and expanded for it's new publisher!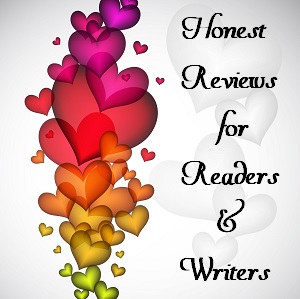 ---
Taking the Chance
Release Date March 8,2010
Robert Lansing is at the top of his game in the competitive arena of mixed martial arts. He has a loving and supportive family, but no one to call his own. Justin Floyd has no family and a number of 'friends'.When they cross paths their engines rev and sparks fly. Love and lust unite these two men searching for that which completes them. Has the search ended or will it all backfire?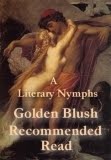 ---
Free Reads
Dreams Do Come True
From Total-E-Bound Publishing
Sean Fitzpatrick has been in love with his foster brother Morgan O'Connell for years. The two men have a very close relationship, which others laughingly refer to as a bromance. When Morgan and his then boyfriend announced they were going to have a baby via surrogacy, Sean's heart had broken convinced his chance with Morgan was now gone forever. Now Morgan is a single dad and Sean is ready to claim his man. Can the three of them form the family the two boys had dreamed of as children?